Bexar County Schools Testing
Reducing the Spread of COVID-19 in Schools with PCR Testing
Currently, school districts in Bexar County do not have access to testing for symptomatic or exposed COVID-19 patients, with a PCR test that guarantees next day delivery on results with no out of pocket cost to the family.
High demand for COVID-19 testing has caused results to take longer, which can lead to faster spread of the virus. 
Students and faculty have had to wait 3-7 days
to find out if symptomatic classmates or co-workers are indeed COVID-19 positive.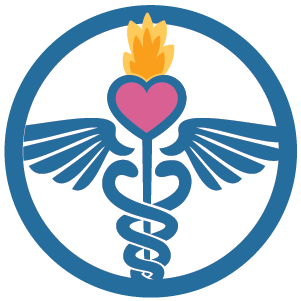 Con Corazón is proud to offer the first program dedicated to providing Bexar County students, school staff, and household family members with a medical visit and highly accurate PCR (real-time) COVID-19 tests.
This program will not only alleviate the harmful mental health impacts of waiting up to a week for results, it will help slow the spread of COVID-19.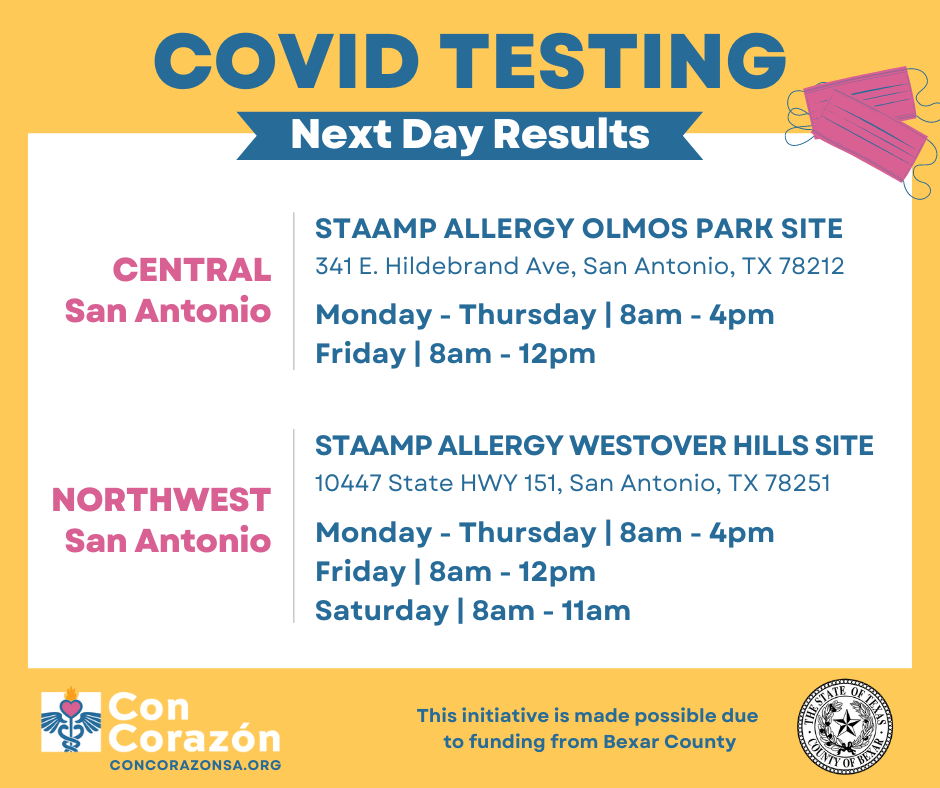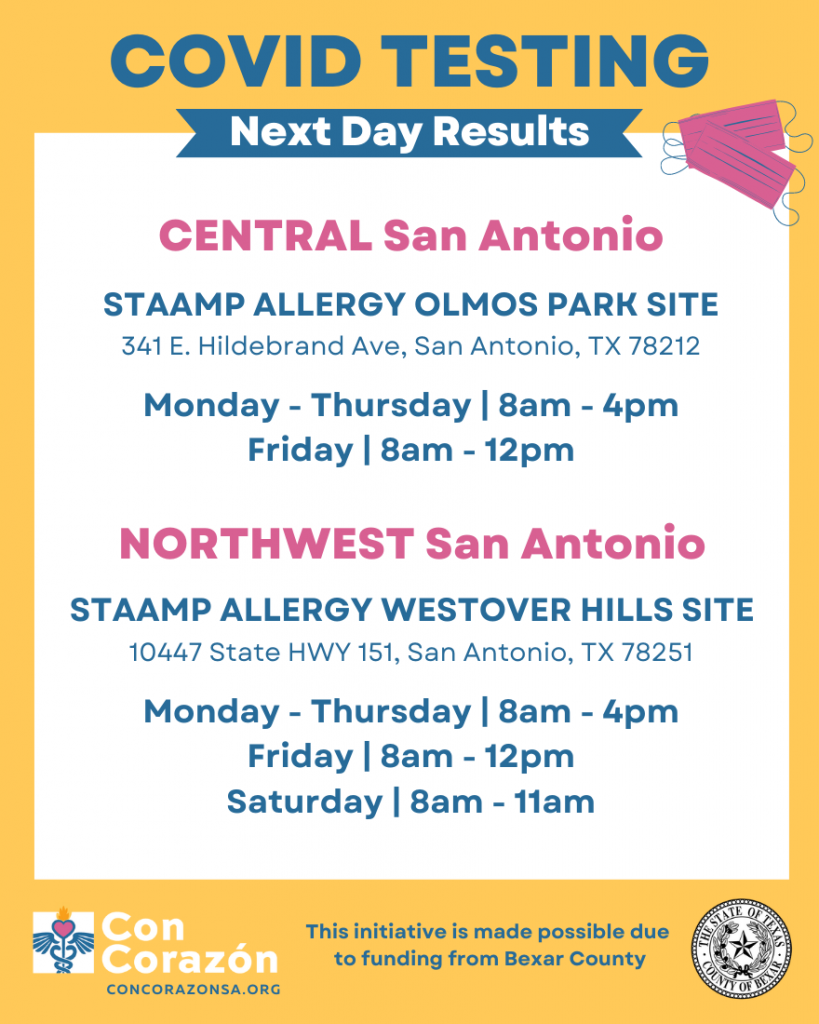 Testing at SAISD Sports Complex has been closed due to a dramatic decrease in demand.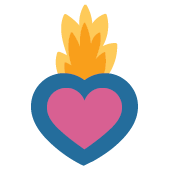 Our new program will make COVID-19 testing readily available for schools.
Accurate + next day test results can reduce the spread by 200%
for every day that a student or staff member has their results sooner.
If you are experiencing even mild symptoms, it is important to get tested.
Equitable access to highly accurate COVID testing is extremely important to obtain a clear picture of how fast the pandemic is spreading, understand if our strategies to contain the disease are working, and to help guide further policies and guidelines that are vital to the overall health of our community.
For more information on how you can get tested if you are experiencing any symptoms of COVID-19 and need information on testing sites, please call us at 210-616-5385 or contact us by clicking the button below.
Made possible in partnership with: